Make the Switch! How TravelManagers Made it Easy for Lisa Phillips
PUBLISHED: Karry-On
Shaking up your career can be intimidating, but one Victorian travel agent found changing jobs was easier than she thought when going to work with TravelManagers.
Put your hand up if you feel like it's time to make a change.
If you've been with the same company for a while and suspect there's more to life than taking orders from someone further up the food chain.
Keep your hand elevated if stepping outside of a retail agency to go at it alone is a little scary.
If you're sitting with your hand in the air you need to meet TravelManagers' personal travel manager (PTM) Lisa Phillips who, after 23 years toiling away for one of Australia's biggest retail brands, decided it was etime to take the leap and start the next stage of her career.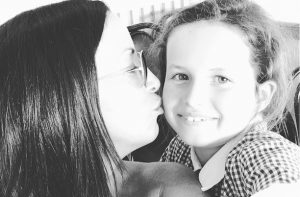 And since setting up her home-office a couple of years ago Lisa hasn't looked back and is now in charge of her own hours, spending more time with her daughter, and creating unconventional holidays for her clients.
MAKING THE CHANGE
It was the chance meeting with an old friend that prompted Lisa to take a step back and consider making a change by joining the company that would let her manage her own travel career.
"The company I was working for at the time was going through a lot of changes and I felt like I was just a number even after being with them for so many years and running one of the most profitable stores."
"TravelManagers opened my eyes to how I can get the best prices for my clients, as I'm not told which wholesalers or products to sell, and by offering my customers a broader range I'm planning more unique trips."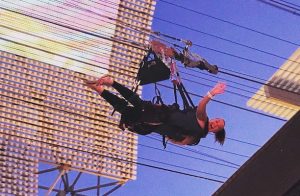 GOING SOLO, NOT ALONE
Lisa says collaborating with one of TravelManagers' business partnership managers (BPM) – the guardian angels that help every PTM adjust to their new role and grow their business – helped make for a smooth transition.
She continues to receive support from Kellie Browning, the TravelManagers' BPM covering parts of Victoria and Tasmania, with the two regularly sitting down for coffee and a chat.
Kellie helped Lisa implement a business plan, to understand her target customers and realise the value she brings to those clients, with the national partnership team organising the lunches and cluster training days that make individual agents feel part of a professional community.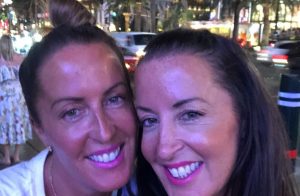 BEING THE BOSS
The Victorian-based PTM says she hasn't looked back since making the decision to join TravelManagers and delights in the rewards that come from running her own business.
"Even though I was a team leader in my previous role I wasn't the decision maker, but I now have the freedom to work the hours I choose and book the clients I choose."
"I generally have at least one new quality inquiry every day, and as my conversion is high I'm making consistent sales with a great margin, and I love the amount of educational trips offered because TravelManagers understand that for an agent to sell a product they must experience it first."